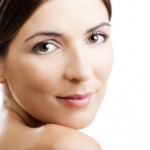 Botox Cosmetic® is prescription medicine that is deposited into muscles by injection technique to minimize the depth and intensity of deep and unwanted facial creases. A consultation with Dr. Bragg or PA certified Madge Geohagen is the first step to learning what this simple and nearly pain-free anti-aging treatment can do for you. Allergan, the makers of Botox Cosmetic®, offer an excellent rewards program that our practice participates in known as: Brilliant Distinctions.
To learn more about Botox Cosmetic®, view before and after photo's and obtain prescription information call a member of our staff today: (407)805-8989.  Florida Vein Care & Cosmetic Center has been affiliated with Allergan the makers of Botox since 1998 and is an approved injector training facility.
How do I find out more?
Contact us to receive your personal physician consultation with Dr. Bragg or if you need more information.