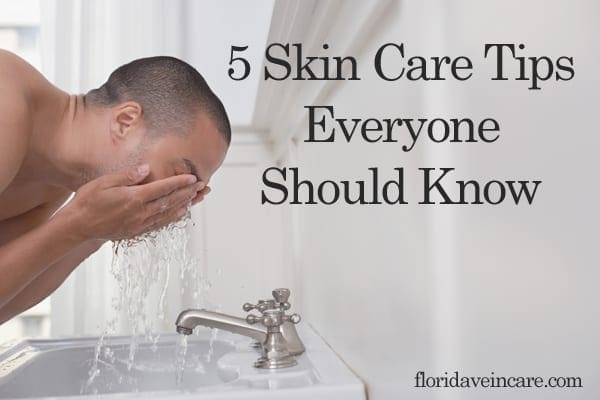 Your skin is your most prominent feature, and should requires special care. Proper skin care will keep sunburns, acne, premature aging, discoloration, dryness and irritation away. But how does one "properly" care for their skin?
Today we are going to share with you, a few tips on how to properly care for skin, that everyone should know. By putting these things to action, you will be able to achieve beautiful skin all the time, as well being able to keep your skin looking younger for a longer period of time.
 Proper Skin Care
1. Keep it Clean
The most important aspect of skin care is keeping your skin clean. Choose a cleanser that is appropriate for your skin type, and use it twice per day. This is an excellent way to keep acne at bay. Also, you should always keep your hands off of your face, as touching your face creates a space for bacteria and oil to settle in and cause acne.
2. Keep it Moisturized
Want to know the secret to staying young? Moisturize. You should always moisturize your face after cleansing, in the morning, and before bed. Moisturized skin will remain wrinkle free and more youthful longer. Make sure you know your skin type. This will help you to properly choose a moisturizer that is right for you.
3. Keep it Protected
Sunscreen is not necessary for one person, and unnecessary for the next. Everyone should use sunscreen every day. Put sunscreen on in the morning after you moisturize, and before you put on your makeup. Whether you're just walking to the store, or you're going to lay out on the beach, you should always protect your skin.
4. Keep it Youthful
It is very easy to recognize skin that has a lack of luster and youthfulness. Getting back that glow can be tricky once you've let it go. What many people do not know, is that a simple Vitamin C Facial Serum can be used to bring back youthfulness by promoting collagen in the skin. Florida Vein Care of Orlando offers this type of facial serum.
5. Exfoliate
Exfoliating is a wonderful practice to get into, as it is effective in removing dead skin cells and dirt from the face and skin. Come up with an exfoliation schedule, as it is imperative that you don't exfoliate too often in order to prevent your skin from becoming damaged.
Florida Vein Care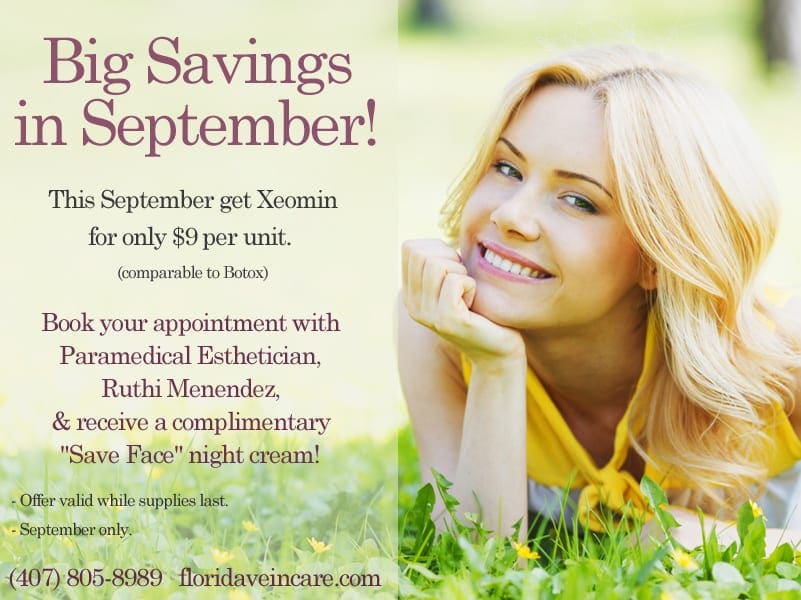 Is your skin in need of a little help? Florida Vein Care of Orlando offers a multitude of services that can be used to replenish your skin's youthfulness and health. Are you interested in learning more about what Florida Vein Care has to offer you? Contact our offices today and to find out more.
Florida Vein Care is currently offering a special on dermal fillers. Are you currently dealing with wrinkles and lines that you would like to get rid of? Take advantage of our amazing savings offer now by scheduling an appointment with our Doctor.