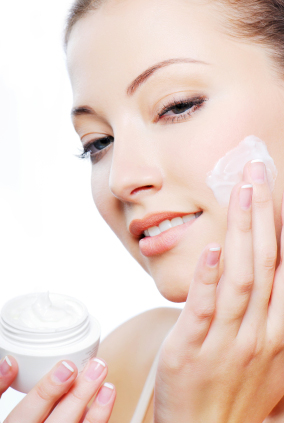 Get the skincare only a medical practice can offer. Why pay for the model and the bottle at the mall? Our practice has a private label skin care system designed to give you amazing results that your friends will notice! What do we have that you can't get over the counter at the drug store or mall?
We have Retin-A, a prescription strength topical treatment for acne, fine lines, and wrinkles. Our medical staff determines which strength of Retin-A is right for you and complete training is given on how to get the most from your regimen. We prescribe Retin -A to be combined with a unique balancing cream that minimizes red or itchy effect of the prescription, allowing your skin to benefit from the exfoliating properties of Retin-A without the irritation.
We also offer a prescription Hydroquinone skin lightener that you can't get anywhere but an MD's office. Come in for a consultation and learn what medical grade skin care can do for you! We have all natural botanical products that are exclusive to Dr. Bragg at a price you can afford.
Stop wasting money on watered down skincare creams at the mall and start a true anti-aging regimen today.
How do I find out more?
Contact us to receive your personal physician consultation with Dr. Bragg or if you need more information.